Simply select and receive
your video order
Here you go! Our process is to clarify making it easy and efficient from
starting your video order to receiving your successful video delivery!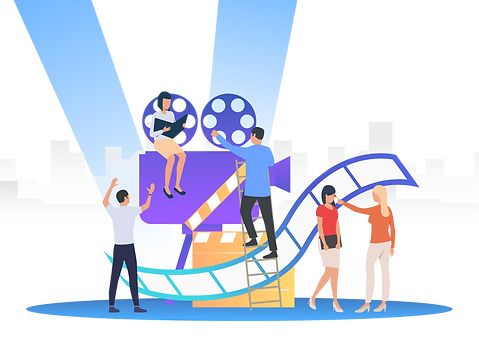 Select your category of video type including duration and voice over.
Order (Purchase) your selected choice
Feel free to let us know your thoughts about pricing and designs or anything you have in mind. We are happy to assist at our best!
SUBMIT THE VIDEO
REQUIREMENTS
You can find form below on our "Home Page" as well as receive the form while making an order.
Input your details about the video you want! Our years of expertise is here for all support from leading your "Video Requirement Form" details into a Final Video Delivery.
DEDICATED PROJECT MANAGER
A Dedicated Project Manager will assist from 1st stage of your idea to final video.
We Do: Script writing, Voice Over, Animation or Video Design, Audio and SFX, Complete Revisions, and all takes for your approval.
All done by most talented and experienced team.
There is general 2 Weeks time for all videos but if it is too short or too lenghty we will inform perior.
We are happy to provide the ultimate satisfaction results
based on your requirements. MP4 High-Definition Video
(HD) or any custom format.
Ready to start your video?